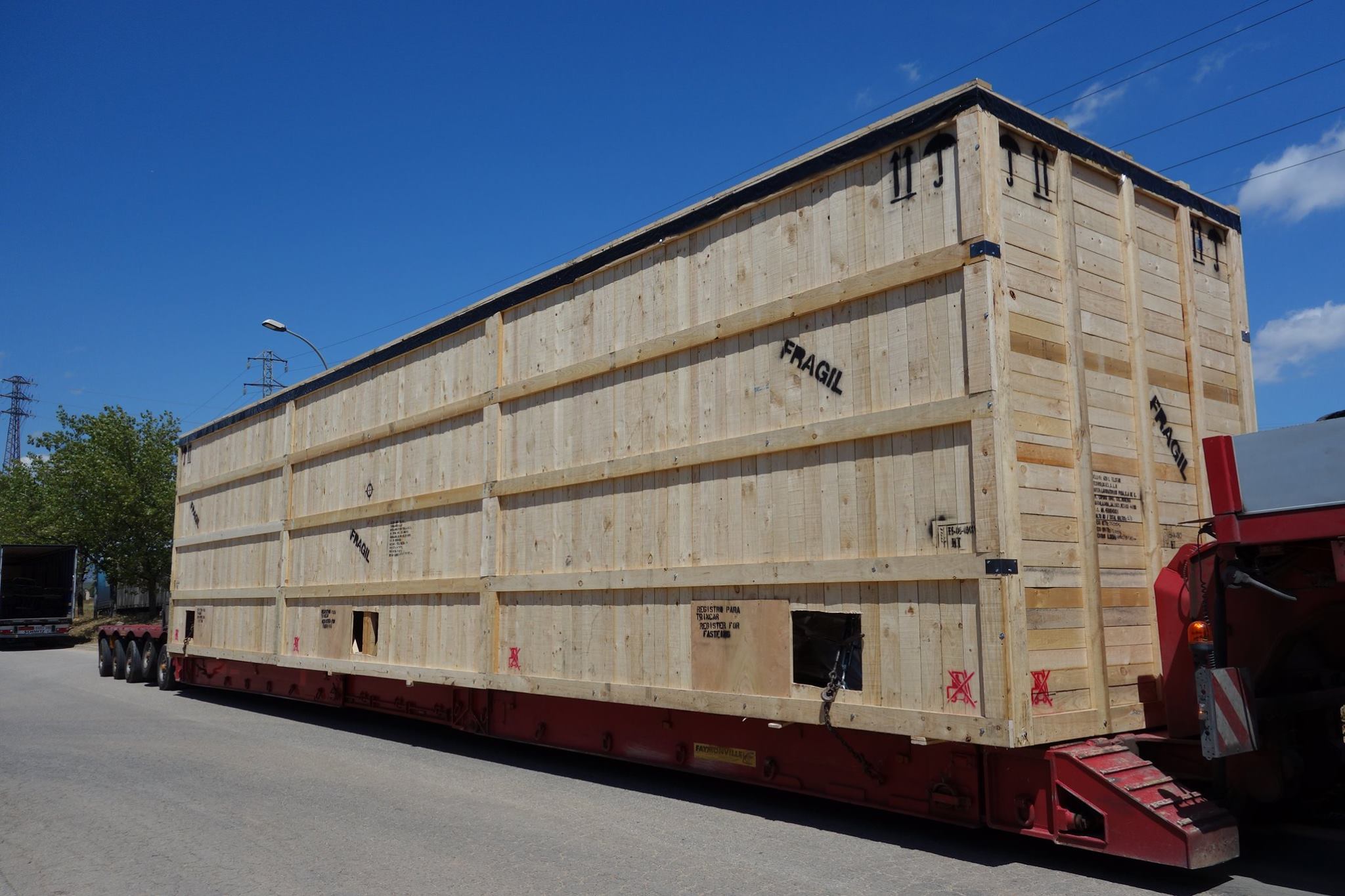 At
Embalex
we believe that using wooden packaging is an ideal option for many of the products on the market due to its durability and resistance. Wooden boxes are capable of protecting products from shock, vibration and damage that occur during transport, especially machinery and delicate parts. In addition, wood is a versatile material that can be customized to fit the specific needs of each product and meet shipping and storage requirements and regulations.
Among all the products that can be packaged with wooden boxes for industrial packaging we can include:
- Heavy machinery and electronic equipment: Wooden boxes provide an extra layer of protection for heavy machinery and electronic equipment during transport and storage. Wood is a material resistant to impacts and vibrations. Combined with protective elements and materials such as foams inside the packaging, they are a complete and safe solution for shipments.
- Chemicals: Wooden boxes for chemicals are resistant to acids and corrosive chemicals and protect products during transport and storage.
- Food products: Wooden boxes are an ideal option for the transport and storage of food products, since they do not contain toxic substances that could contaminate them.
- Wood Products: Wooden crates are ideal for transporting and storing wooden products, such as furniture and wooden constructions, as they provide an additional layer of protection against impacts and vibrations.
In conclusion,
industrial wood packaging
is an effective and durable solution to protect and transport products safely. At Embalex, we are committed to providing high-quality, personalized solutions to our clients. Please do not hesitate to contact us for more information on how we can help with your industrial packaging needs.