In the process of transporting cargo and goods, pallets are vital to guarantee safety in the handling of goods, forklifts, cranes, etc. At Embalex we take care of manufacturing
special pallets
that not only have specific dimensions, but can also support specific weights or meet the needs of the merchandise.
Wooden packaging and pallets continue to be the most used when transporting or storing goods. Among the advantages of wooden pallets are their affordable prices, their rapid preparation, manufacture and design, and their great ability to be recycled.
The most important disadvantage is the weight of the product and the risk of developing bacteria and fungi. In all cases, it is mandatory for the industrial packaging company to know the current regulations and the implications it has. The most important is the International Standard for Phytosanitary Measures No. 15, known as ISPM-15. It is designed to prevent possible contagion of pests and diseases from one country to another through pallets. The antiplagas seal ensures that the special pallet was manufactured with wood without bark and with a phytosanitary treatment periodically.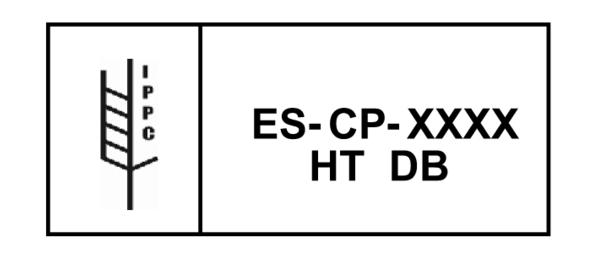 What wooden pallet will I need?
It is important that we choose the appropriate wooden pallets bearing in mind the type of load, depending on the volume, weight, strength, fragility and means by which it is exported.
Beyond the usual European (1200x800) or American (1200x1000) pallets, from Embalex we always offer the pallet that best suits the requirements of each client, that is why we manufacture any type of pallet, we are manufacturers of custom pallets and special pallets. .
For example, if the customer needs the pallet to support heavy goods and not affect the stability or safety of the products, reversible pallets are the best, known for having two identical wooden faces.
If the client has a merchandise with really hard and heavy materials, but also wants to lower costs, the best option may be the grill pallet, ideal for holding any merchandise no matter how heavy it may be.
If you want to protect delicate materials, we usually recommend the platform pallet. In addition to being a top quality wooden pallet, it is fully covered, designed to maximize the protection of merchandise that cannot be bent, or easily marked.
Warehouses tend to prefer perimeter pallets for internal use, and this type of pallet is perfect for handling material with forklifts or pallet trucks due to its great resistance and stability.
Wooden pallets have many advantages in packaging services, since in addition to being reusable (allowing the investment to be amortized), if they present any type of damage, they are easy to repair. At Embalex, we are manufacturers of special pallets and we want to offer personalized solutions to each of our clients.
Contact us
and our engineering department will offer you a tailored solution.