In our language, we commonly use a large number of Anglicisms, some recognized and some not. Logistics and warehousing is no exception.
Two of the most common Anglicisms terms used in the sector are picking and packing. Both are essential to optimise warehouse management.
What is picking?
The word picking is translated from English as "collection, sorting or harvesting". It is the process of preparing an order, where the products are selected and collected from different places in a warehouse (aisles, shelves, etc.) and then organized before being packed and then sent to the final recipient. Although picking can be done with manual procedures, the trend is increasingly to use automation to increase efficiency.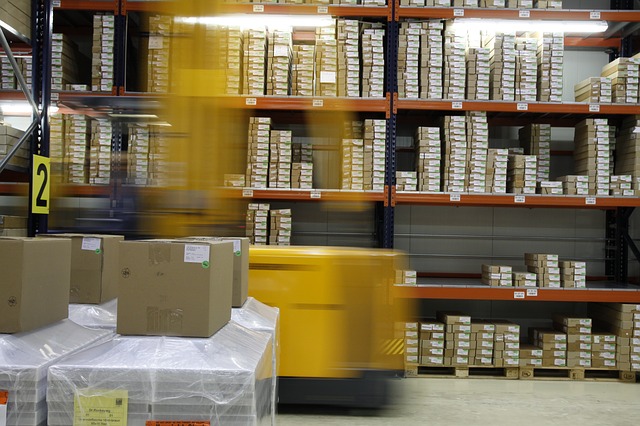 On the other hand, the 4 basic phases of picking are:
1) Preparation:
-Data collection and delivery of sorted orders.
-Preparation of forklifts, trolleys, pallets and others.  
2) Travel:
-From the area of operations to the point where the product is located.
-From the location point to the next and so on.
-Return to the operation area.  
3) Extraction:
-Positioning in height, extraction, counting, excess return.
-Location on the element to be transported (trolley, roll, pallet, etc.).  
4) Verification of the conditioning:
-Control, packing, conditioning in boxes, sealing, weighing and labelling.
-Transfer to shipping area and classification by carriers at destination.
-Elaboration of the packing list of the transporter.    
What is packing?
On the other hand, the term packing refers to the whole process of packing, packing and packaging a product. At this point it is important to mention the differences between:
-Packaging level 1: It is the main container that contains the product (Example, beer bottle).
-Packaging level 2: Contains and protects several units of product in its packaging (Example, box pack of beers)
-Packing level 3: Its mission is to unify and facilitate the transport of several units of packaged products (Example, box with beer packs).                               
How are picking and packing related?
Although they are two different processes, between them they are complementary, as picking prepares the order before it is packed and then the Packing takes care of the packaging of the product.
Picking and packing are vitally important tasks, as an error during these processes can cause incorrect deliveries, damage to the goods or delays in delivery. From Embalex we encourage you to
contact us
for advice thanks to our experience in picking and packing.