Our commitment is always focused on quality and productivity, in fact, it is something constant. We continue to be aware that Grupo Embalex customers are evolving and are not looking for a good price, but rather a company that values their purchase or the services that have been contracted. That is why we establish close collaboration links with both our employees and suppliers, since we always want to offer superior value. Personalized treatment for each client is essential when you need a unique and personalized solution that adapts to your needs and objectives. We offer a personalized analysis to always offer the best packaging option, always prioritizing quality, safety and minimizing logistics costs.
We are undoubtedly the leading company in the transport logistics and packaging sector, and we are backed by more than 100 years of experience in packaging for maritime, land and air transport. We always bet on continuous improvement, as well as the quality of our packaging with the Integrated Quality Management System with the three
ISO9001: 2015, ISO14001: 2015 and OSHAS18001 certifications.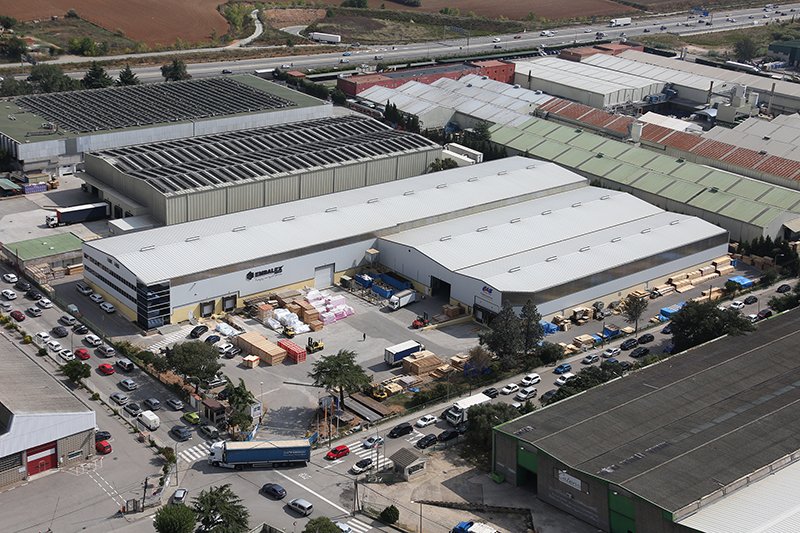 We offer innovation together with the experience that allows us to have the perfect combination since in addition to looking to the past, we are also focused on the future and on the best in the industrial packaging sector. In addition to industrial packaging for export with a wide range of custom packaging and packaging packaging, we have advanced and effective container lashing solutions for solving problems during sea and air transport, packaging services for the automotive industry with shipments CKD, MKD and SKD, picking and packing services, complete services for special transport of machinery and heavy loads, temporary storage service for capital goods and merchandise and even heat treatments for
wooden boxes for export
.
Finally, our commitment to always exceed the expectations of our customers, so meeting the deadlines with the quality of a company like us is one of the main objectives, in addition to offering the best
packaging service for transport
. And there are countless times when urgent last-minute needs arise, or unexpected changes, but at Embalex, we always know how to adapt to last-minute changes and offer a total service 24 hours a day, 365 days a year.